Last week, Robin Roberts announced that she has breast cancer. I was stunned. She is seemingly the picture of health and the disease doesn't even run in her family. That is scary stuff right there.
What makes it even scarier is that a normal mammogram didn't catch it. She had additional tests because she felt a lump. What is she didn't feel it? What if she didn't do an exam on herself? Cancer is an angry disease and can spread like wildfire. It is SO fortunate that she caught it in the early stages.
According to ABC News, she had successful breast surgery and is recouperating at home. Okay everybody (myself included) GET YOUR MAMMOGRAM AND DO A SELF EXAM REGULARLY!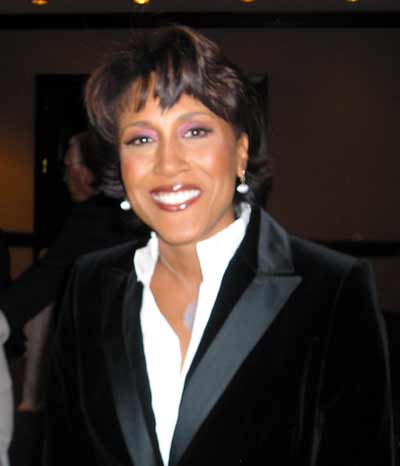 Message to Robin Roberts: Get Well, Girl. I want to see your smiling face on Good Morning America SOON. By the way, I said a prayer for ya. From your pal that you don't even know.
More Musings Later-