How Come-
The people that are doing dental commercials all have dentures?
Girls/Women scream for male rock stars? You don't see guys screaming for Beyonce or Christina Aguillera...?
People want a celebrity to sign their name on a piece of paper?
Some gay guys are attracted to guys that look like women? Wouldn't that make them straight?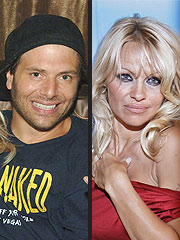 Gay girls are attracted to masculine women? Wouldn't that make them straight?
Little kids are so cruel to other kids at recess?
The Ku Klux Klan wear those ridiculous robes with hoods?
Ray Lewis of the Baltimore Ravens does that strange, vulgar dance when he comes onto the football field?
As a kid, you feel like you know alot of answers, but the older you get, the less you know!
Paula Abdul is a judge on American Idol? She doesn't critique anyone except to say they look beautiful or handsome. Not to mention she's not a singer.
Paula Abdul wants to be on "Dancing with the Stars" when she is a professional dancer?
Willie Nelson,Porter Waggoner and Bob Dylan became famous singers? Their voices are pretty crappy, although 2 of them are great songwriters.
Garth Brooks talks about himself in 3rd person?
Peyton Manning sounds like he needs to blow his nose all the time?
How Come-
Ann Coulter said that 9/11 widows "wanted attention" after the attacks? I think it's the other way around.
Bill O'Reilly thinks that the country needs him to tell us what is "spin or no spin"? I think he is a goober.
Our government doesn't implement "Domestic Partnership" for gay couples with the same rights as married couples?
This blog seems to crash by saying, "Internet Explorer could not establish a connection." I'm obviously online?
Well?


More Musings Later-