Ok, they were interesting in the beginning. You know the ones I am referring to:
The Bachelor/Bachelorette
American Idol
Hell's Kitchen
HGTV's New Host Competition
Big Brother
Food Channel's various reality shows
And many many more...
I am tired of the "dramatic music" the "immunity challenges" the prounouncement of "You're safe!" and the ridiculous emotions.
These challenges or games that grown men and women play seem so childish and they are totally oblivious.
I watched "The Bachelor" once. That was enough. Being a feminist, the idea of a group of grown women groveling over 1 man turned my stomach. But let's put that aside for a moment, shall we?
What absolutely killed me is that when these women were "eliminated" from the bachelor's list of his future wife, these women would discuss how they felt about being eliminated as they were being driven home.
"Oh! I was so in love with him! I'll never get over it!" the woman would wail. Huh? How long have you known him? a few days? a week maybe? Get over yourself!!!!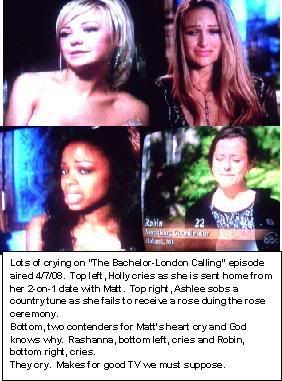 My favorite part though (NOT) is when the bachelor gives each bachelorette a rose so that they are "safe". (Tag, you're it. Here we go round the mulberry bush).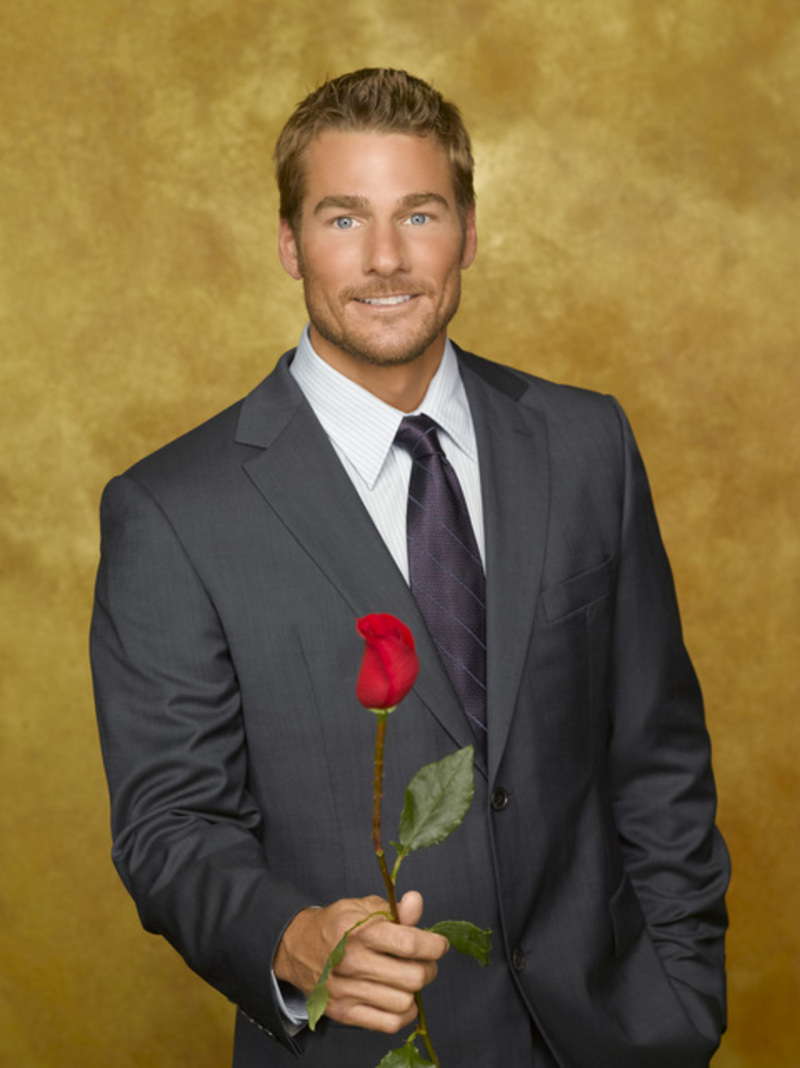 It goes something like this: "(insert name), Will you accept this rose?"

"Oh, Darling! Of course!!" (more groveling to ensue).

Also worth mentioning: Travis Stork's new book, "Don't be that girl". You know, the kind that go on a reality tv show and grovel over one man. Travis was the mild mannered Nashvillian doctor who was the nice guy on "The Bachelor" . I saw him on a tv show (Dr Phil) pitching the book and I thought "Hmmmm, he is dispensing advice to women about dating and relationships. Yet, he struggles with the same issues. Interesting."


****************************************
Hell's Kitchen
I still like to watch this show somewhat...although
Chef Gordon Ramsey
goes overboard with the antics. When he gets his group of chefs for the show, I sit and ponder, Is this really the best he could find? I'm worried if that is the case.
One show, he asked each chef to make their speciality dish. He tasted one dish and made a tormented face and threw up into a nearby garbage pail.

Yeah, we get it. The dish sucked. Do we have to see what you ate for dinner last night to get the message?

Sheesh....bring back the sitcoms. I miss All in the Family, Roseanne, and Will and Grace. Oh, don't forget my new favorites: Anthony Bourdain's Travels and Andrew Zimmer's Bizarre Foods.

More Musings Later-