Well, another Thanksgiving gone by...I thought I would blog about a few things tonight that I am thinking of for some reason or another.
On the lighter side of things: Are you as hooked on "
Dancing with the Stars
" as I am??? I can tell you there is one dancer on there that tells me if I were 20 years younger, I would be doing some serious swooning. His dancing shoes would replace my Peter Frampton poster for sure.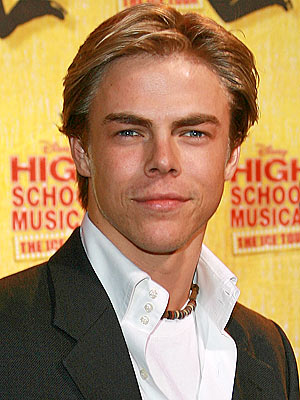 I'm speaking of
Derek Hough
. Not only is he a tremendous dancer, he is a musician as well. In Showbiz, this is what is called "
A Triple Threat
". Dancer, Actor, Singer. For those who don't know his background, he grew up in Utah until the age of 12 and then moved to London to study with his dance teacher. He became a world champion dancer and danced and sang in "
Footloose
" on London's West End. Derek is very accomplished and is only (gulp) 23 years old. I'm feeling very old......
******************************************************
Did anyone watch "Rosie Live"?
Oh my God. I watched it while partially covering my eyes with my hands. The first part of the show featured
Liza Minnelli
. Now, I
LOVE LOVE LOVE
Liza. Ask anyone. I know everything about the woman. But it pains me to watch her try to dance and sing as she did 20 years ago. I say this with a heavy heart....
RETIRE ALREADY.
You have sung and danced about your last "
Money Tree", "Blue Skies", "Cabaret", and "Liza with a Z
".
I know every song in her catalog by heart. Now take your fedora off and peel off your eyelashes. Atta girl.
Rosie - Shame on you...the first rule in the Homo handbook is to always make the gay icons look fabulous. Even if they don't.
***********************************************************
George McIntyre
- No, he isn't famous. I guess in his own way, he was famous to those of us who used to frequent his bar, "
George's Pub
".
When I first met George, I was asking directions to his place while on the road. My partner and I showed up and walked in and there was a very handsome young man with blond hair smiling at us. I smiled back and thought to myself, Wow, the owner of George's knew what he was doing when he hired this guy...he was gorgeous. Definitely a draw for a gay bar.
Imagine my surprise when this good looking guy tells me he is the owner of the Pub!
I remember one year in particular, alot of his regulars had nowhere to go for Thanksgiving. He knew what that was like as he was originally from upstate New York and drove until he "got sick of it" and landed in Nashville. He lived in his car for awhile and finally got some jobs and saved money until he bought this beat up old bar. I remember he would call his sister in Vermont and wish her happy holidays but that was the only family he really had. His being gay just didn't go over in a small town.
Anyway, George asked if we would like to have Thanksgiving at the Pub and bring a covered dish? Sure! Before we knew it, everyone heard about it, and those who weren't welcomed by their families went to George's. There was a tremendous amount of food and everyone was in a great mood. He and I share a favorite song from "The Color Purple" and he and I would quote lines from that movie like it was an addition to the Bible.
He put on the CD and began singing along to "
God is Trying to Tell You Something
," and if you saw the film...the same message applied on the big screen as in a little Pub in Nashville, TN. Where being yourself wasn't always so wonderful. But, that Thanksgiving, it was.
He died from cancer in 2006.
Happy Thanksgiving, George.
"...
You ugly, Miss Celie, you sho' is ugly.../Dear God, I may be ugly, but I'm still here..."
The Color Purple
More Musings Later-